New GCL / P-Wing Streamer Feature!
Topic starter
October 15, 2018 6:09 PM
Hello! I am excited to announce an amazing new feature for all of us here that LOVE to stream video games! If you have a twitch account that is live it will appear in the top right corner of the sidebar on p-wing.net!
Image of it in action:
So far the streamers I have on the list are as follows...
USER - TWITCHACCOUNT
Apple - ExperienceShare
Refia - MagusRefia
Gamblor - GamblorMan
Steps - Muffinblight
Soyfood - Chrono0137
gorey - buriedingames
prg - theOFFICIALprg
Brad - Clankd
Rawk - TheRawkSays
djk - djkirbee
sfc - ThatSnuffy
Willie - PhantomWillie
robjones - robjones
tyler - mysticlink3
Roybot - BlackfyreRoy
If anyone needs to be added ALERT me! I would love to have all gamers appear when streaming on the front page! Thank you!
EDIT: Once streams end the last broadcast window will stay for ~1 hour then disappear. (or so i think)
This topic was modified 3 years ago 2 times by
Apple
October 16, 2018 12:01 PM
Topic starter
October 16, 2018 12:18 PM
thats not ur twitch name wtf 
October 19, 2018 12:50 AM
this newfangled teen craze, maybe ill get in with the hip kids on the intertubes someday
October 19, 2018 12:41 PM
October 20, 2018 12:16 PM
would an off-tv stream be too shitty and embarrassing to display on the world wide webs? Probably, I'm embarrassed just to ask the question!
Topic starter
October 20, 2018 12:20 PM
i wouldnt give a shit i just want to peer into your life ok
I want more IRL streams from GCL
Topic starter
October 21, 2018 6:14 PM
ok you start the movement
wow what an amazing IRL off-tv stream of Mario's Super Picross, tune in next time at:
Topic starter
October 28, 2018 4:31 PM
Oh nice!!!  I didn't know this was happening. Did it appear on the main page? I have been noticing a problem with the implementation of this widget. Stay tuned for updates.
Topic starter
October 30, 2018 6:16 PM
November 14, 2018 9:52 PM
I am very high maintenance! I've changed my Twitch username and the link and text needs updating!
I am now known as....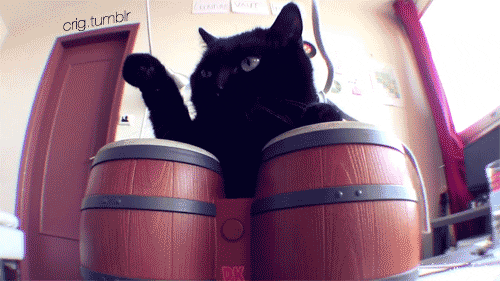 MinistryofCube
HOLY MOLY THE CLASSIC USERNAME RETURNS WTF WELCOME TO THE NEW GOLDEN AGE!!!
Topic starter
November 15, 2018 7:12 PM
I welcome this change thank you and everything has been updated!!! happy picrossing!!